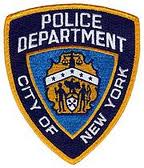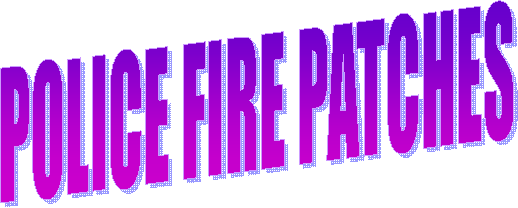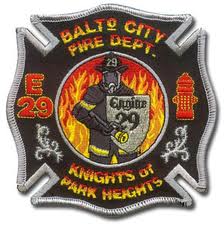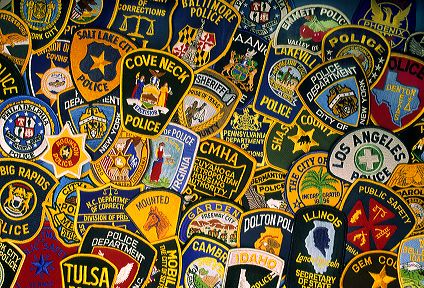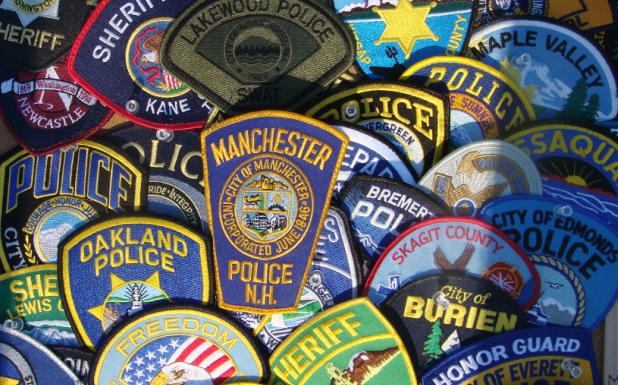 Para realizar un pedido de parches enviar un e-mail a karken1226@gmail.com indicando el numero de REFERENCIA y CANTIDAD.
Se pueden hacer parches a partir de un diseño enviado o bien por encargo.
Pueden pedir presupuesto sin ningún compromiso. El pago en España se puede hacer por ingreso el LA CAIXA , BIZUM o por PAYPAL

To order patches just send an e-mail to karken1226@gmail.com with the REFERENCE and QUANTITY
We can produce your patch from the submitted design or ourself designed.
You can ask for a free quotation. Payment can be done through IBAN bank account or PAYPAL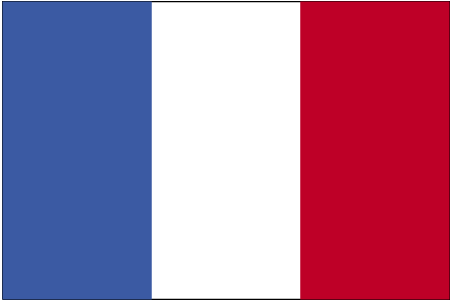 Pour faire une commande envoyer un e-mail a karken1226@gmail.com avec le RÉFERENCE et QUANTITÉ.
On pouvez faire les écussons à partir de la conception soumis ou sur mesure.
Ils peuvent demander des devis gratuit. Paiement peut être effectué par le compte bancaire IBAN ou par PAYPAL
PRECIO / PRICE : PARCHES BORDADOS / EMBROIDERED PATCHES
| | |
| --- | --- |
| PLASTIC BACK PATCHES | 3,60 € unidad / unit |
| VELCRO BACK PATCHES | 4,00 € unidad / unit |
PRECIO / PRICE : PARCHES EN PVC 2D / PVC 2D PATCHES
| | |
| --- | --- |
| VELCRO BACK PATCHES | 4,00 € unidad / unit |
| | | | | |
| --- | --- | --- | --- | --- |
| | | | | |
| | | | | |
| RF. ERT141 | RF. ERT142 | RF. ERT143 | RF. CME191 | RF. CNP185 |
| | | | | |
| | | | | |
| RF. ESP145 | RF. GC158 | RF. GC159 | RF. GC160 | RF. CNP186 |
| | | | | |
| | | | | |
| RF. CNP187 | RF. CNP188 | RF. ERT144 | RF. ERT145 | RF. ERT146 |
| | | | | |
| | | | | |
| RF. ERT147 | | | | |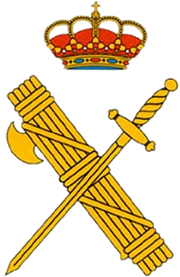 GUARDIA CIVIL
RF. GC091
RF. GC095
RF. GC096

RF. GC117

RF. GC100

RF. GC104

RF. GC105

RF. GC107

RF. GC109

RF. GC110

RF. GC111

RF. GC112

RF. GC113

RF. GC115

RF. GC108

RF. GC116

RF. GC118

RF. GC119
RF. GC120
RF. GC122
RF. GC124
RF. GC125
RF. GC127
RF. GC128
RF. GC157
RF. GC129
RF. GC130
RF. GC131
RF. GC132
RF. GC133
RF. GC134
RF. GC135
RF. GC136
RF. GC137
RF. GC138
RF. GC139
RF. GC140
RF. GC141
RF. GC142
RF. GC143
RF. GC144
RF. GC145
RF. GC146
RF. GC147
RF. GC148
RF. GC149
RF. GC150
RF. GC151
RF. GC152
RF. GC153
RF. GC154
RF. GC155
RF. GC156

PARCHES DESCATALOGADOS, SE PUEDEN REEDITAR SI SE DESEA, PEDIDO MÍNIMO 5 UNIDADES

RF. GC076
RF. GC079
RF. GC080
RF. GC081
RF. GC082
RF. GC084
RF. GC085
RF. GC086
RF. GC088
RF. GC089
RF. GC092
RF. GC093
RF. GC094
RF. GC097
RF. GC099
RF. GC101
RF. GC102
RF. GC103
RF. GC121
RF. GC126
RF. GC091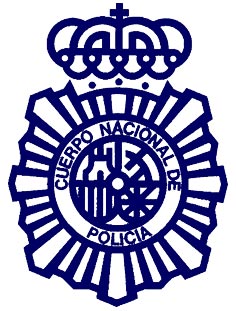 CUERPO NACIONAL DE POLICÍA / POLICÍA NACIONAL
RF. CNP111
RF. CNP114
RF. CNP116
RF. CNP117
RF. CNP118
RF. CNP121
RF. CNP123
RF. CNP124
RF. CNP131
RF. CNP132
RF. CNP134
RF. CNP135
RF. CNP138
RF. CNP139
RF. CNP140

RF. CNP142
RF. CNP143

RF.CNP144

RF. CNP145

RF. CNP146

RF. CNP147

RF. CNP148

RF. CNP150

RF. CNP151

RF. CNP152

RF. CNP153

RF. CNP154

RF. CNP155

RF. CNP156

RF. CNP157

RF. CNP158

RF. CNP159

RF. CNP160
RF. CNP162
RF. CNP163
RF. CNP164
RF. CNP166
RF. CNP167
RF. CNP168
RF. CNP169
RF. CNP170
RF. CNP171
RF. CNP172
RF. CNP173
RF. CNP174
RF. CNP175
RF. CNP176
RF. CNP177
RF. CNP178
RF. CNP179
RF. CNP180
RF. CNP181
RF. CNP182
RF. CNP133
RF. CNP183
RF. CNP184

PARCHES DESCATALOGADOS, SE PUEDEN REEDITAR SI SE DESEA, PEDIDO MÍNIMO 5 UNIDADES

RF. CNP103
RF. CNP104
RF. CNP105
RF. CNP115
RF. CNP119
RF. CNP120
RF. CNP122
RF. CNP125
RF. CNP126
RF. CNP127
RF. CNP128
RF. CNP129
RF. CNP130
RF. CNP136
RF. CNP137
RF. CNP149
RF. CNP161
RF. CNP165

MOSSOS D'ESQUADRA
| | | | | |
| --- | --- | --- | --- | --- |
| | | | | |
| RF. CME085 | RF. CME090 | RF. CME094 | RF. CME096 | RF. CME097 |
| | | | | |
| RF. CME099 | RF. CME100 | RF. CME101 | RF. CME105 | RF. CME106 |
| | | | | |
| RF. CME109 | RF. CME111 | RF. CME112 | RF. CME113 | RF. CME114 |
| | | | | |
| RF. CME116 | RF. CME118 | RF. CME119 | RF. CME154 | RF. CME122 |
| | | | | |
| RF. CME124 | RF. CME127 | RF. CME128 | RF. CME129 | |
| | | | | |
| RF. CME130 | RF. CME131 | RF. CME132 | RF. CME133 | RF. CME135 |
| | | | | |
| RF. CME136 | RF. CME138 | RF. CME139 | RF. CME140 | RF. CME141 |
| | | | | |
| RF. CME142 | RF. CME143 | RF. CME144 | RF. CME145 | RF. CME146 |
| | | | | |
| RF. CME147 | RF. CME148 | RF. CME149 | RF. CME150 | RF. CME151 |
| | | | | |
| RF. CME152 | RF. CME153 | RF. CME171 | RF. CME155 | RF. CME156 |
| | | | | |
| RF. CME157 | RF. CME161 | RF. CME163 | RF. CME121 | RF. CME164 |
| | | | | |
| RF. CME165 | RF. CME166 | RF. CME168 | RF. CME169 | RF. CME172 |
| | | | | |
| RF. CME173 | RF. CME174 | RF. CME180 | RF. CME181 | RF. CME182 |
| | | | | |
| RF. CME183 | RF. CME175 | RF. CME176 | RF. CME177 | RF. CME178 |
| | | | | |
| RF. CME179 | RF. CME184 | RF. CME185 | RF. CME186 | RF. CME187 |
| | | | | |
| RF. CME188 | RF. CME189 | RF. CME190 | | |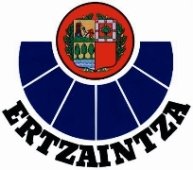 ERTZAINTZA
| | | | | |
| --- | --- | --- | --- | --- |
| | | | | |
| RF. ERT026 | RF. ERT019 | RF. ERT025 | RF. ERT027 | RF. ERT034 |
| | | | | |
| RF. ERT030 | RF. ERT036 | RF. ERT037 | RF. ERT038 | RF. ERT049 |
| | | | | |
| RF. ERT047 | RF. ERT051 | RF. ERT029 | RF. ERT023 | RF. ERT052 |
| | | | | |
| RF. ERT060 | RF. ERT056 | RF. ERT050 | RF. ERT024 | RF. ERT048 |
| | | | | |
| RF. ERT061 | RF. ERT013 | RF. ERT040 | RF. ERT057 | RF. ERT068 |
| | | | | |
| RF. ERT077 | RF. ERT078 | RF. ERT092 | RF. ERT114 | RF. ERT115 |
| | | | | |
| RF. ERT126 | RF. ERT127 | RF. ERT032 | RF. ERT086 | RF. ERT087 |
| | | | | |
| RF. ERT125 | RF. ERT094 | RF. ERT095 | RF. ERT097 | RF. ERT099 |
| | | | | |
| RF. ERT102 | RF. ERT108 | RF. ERT110 | RF. ERT111 | RF. ERT112 |
| | | | | |
| RF. ERT113 | RF. ERT117 | RF. ERT118 | RF. ERT119 | RF. ERT120 |
| | | | | |
| RF. ERT121 | RF. ERT122 | RF. ERT140 | RF. ERT123 | RF. ERT124 |
| | | | | |
| RF. ERT134 | RF. ERT138 | RF. ERT129 | RF. ERT130 / 131(TAMAÑO PEQUEÑO PARA CHALECO) | RF. ERT132 |
| | | | | |
| RF. ERT133 | RF. ERT135 | RF. ERT136 | RF. ERT137 | RF. ERT139 |
| | | | | |
| | | | | |
| | | | | |
| | | | | |
| RF. ESP035 | RF. ESP039 | RF. ESP044 | RF. ESP045 | RF. ESP050 |
| | | | | |
| RF. ESP052 | RF. ESP057 | RF. ESP059 | RF. ESP063 | RF. ESP065 |
| | | | | |
| RF. ESP066 | RF. ESP067 | RF. ESP069 | RF. ESP076 | RF. ESP077 |
| | | | | |
| RF. ESP078 | RF. ESP079 | RF. ESP080 | RF. ESP081 | RF. ESP082 |
| | | | | |
| RF. ESP083 | RF. ESP084 | RF. ESP085 | RF. ESP086 | RF. ESP088 |
| | | | | |
| RF. ESP089 | RF. ESP090 | RF. ESP092 | RF. ESP093 | RF. ESP095 |
| | | | | |
| RF. ESP096 | RF. ESP097 | RF. ESP099 | RF. ESP100 | RF. ESP101 |
| | | | | |
| RF. ESP102 | RF. ESP105 | RF. ESP106 | RF. ESP108 | RF. ESP109 |
| | | | | |
| RF. ESP111 | RF. ESP112 | RF. ESP113 | RF. ESP114 | RF. ESP116 |
| | | | | |
| RF. ESP117 | RF. ESP118 | RF. ESP119 | RF. ESP120 | RF. ESP123 |
| | | | | |
| RF. ESP125 | RF. ESP126 | RF. ESP127 | RF. ESP128 | RF. ESP129 |
| | | | | |
| RF. ESP130 | RF. ESP131 | RF. ESP132 | RF. ESP133 | RF. ESP134 |
| | | | | |
| RF. ESP135 | RF. ESP136 | RF. ESP137 | RF. ESP138 | RF. ESP139 |
| | | | | |
| RF. ESP140 | RF. ESP141 | RF. ESP142 | RF. ESP143 | RF. ESP144 |
| | | | | |
| RF. ESP122 | | | | |
| | | | | |
| RF. BAN001 | RF. BAN003 | RF. BAN004 | RF. BAN005 | RF. BAN007 |
| | | | | |
| RF. BAN008 | RF. BAN009 | RF. BAN010 | RF. BAN011 | |
---

karken1226@gmail.com